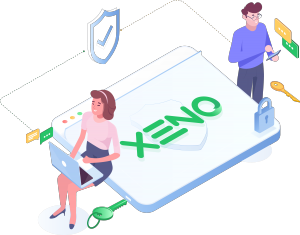 White labeling is when you sell a product that you bought from another manufacturer. The manufacturer sells the product to you with a "white label" that you can apply your own branding to. This is the gist of what happens when a grocery store has their own store brand of groceries. It's basically the same thing  with digital products and software! 
Now that we're on the same page as to what white labeling is, it's time to get into why it can be so beneficial.
Yes, on the surface, white labels clearly help you offer more products and services through your business without adding on a load of work. But, did you know that white labels can also help you grow your business while also saving you time and money?
If we've just piqued your interest, keep reading! There are a ton of white label benefits that we know you will love to hear.
Better Products
When you go with white label products for your business, you will end up with better products of a higher quality. This is for two reasons.
First, when you buy products from a manufacturer who is solely dedicated to manufacturing that item, they're going to be pretty good at it! That means they have that product down to a science and they know exactly what it takes to make a quality product. They don't have to worry about the product turning out bad!
Secondly, buying products from a manufacturer who already has the resources and knowledge to create the product keeps you from having to go through the learning process which could result in poorer quality products. Not to mention, that alone saves you a ton of time and money.
Better Marketing
Another benefit of white labels is the marketing process. White labeling helps make the marketing process much easier.
Getting products from a manufacturer gives you more time to focus on marketing it. You won't have to worry about testing the product or even if your customers will be displeased with it. You can dive right into creating ads, cold emails, or social media campaigns!
Not to mention, the manufacturer's following can help boost visibility to your business once you start selling it with your own branding. Plus, you have a better chance of upselling the product as well as directing customers to alternative items that you can also white label through the same manufacturer.
More Control
You may think that you are losing control of the product if you buy it from a different manufacturer but in reality, you might gain more control! You have the ability to set your own prices and therefore your own profit margins. And just like anything else in your business, you have complete control over how you sell it and who you sell it to.
Are you ready to start your own white label journey? Get in touch with our team to learn exactly how you can start making more money while utilizing Xeno's features such as conversation flows, automated chatbots, team inboxes, and much more!