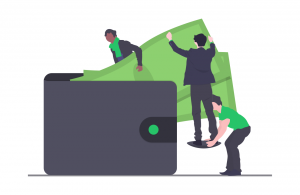 Running live support can get complicated and confusing, especially if it's part of an Omnichannel strategy. It's important to use an effective live support software that helps everything to run smoothly and efficiently. Spending time inputting data and communicating ineffectively with colleagues can waste a lot of time that could be put to better use. Xeno is full of features that help to make this happen, so your staff can work quickly, with less frustration, saving you time in work hours and hopefully increasing staff and customer satisfaction in the process. It's a win-win situation!
Let's take a look at the features of Xeno that could help your business to be more organized and efficient:
Collaborative Team Inbox
Xeno's collaborative inbox allows your team to work together, in order to get your customer the answer they need as quickly as possible. On top of that, during a conversation, to save you and your team time, all pertinent information regarding your contact is front and center, thanks to Xeno's auto-ID technology. You have all the relevant information you need to answer your contact's question in a timely fashion.
Self-Powered CRM
Having data silos and disparate information is bad news. You may have spent money qualifying or generating leads but then this information is wasted because it isn't easily accessible when you're dealing with the customers. Also, entering customer details can be a massive time drain for staff: time that could be used more efficiently. Xeno's self-powered CRM automatically adds contacts to an enriched address book thanks to Xeno's auto-ID technology and information gathered during live support conversations. 
Team scheduling
Say goodbye to wasting time checking that your staff are on the same page with the latest happenings, training, rotas etc in your business. Xeno has a collaborative team scheduling feature so you can easily organize schedules, permissions, days off etc. in one place. 
Omnichannel
Offering multiple channels for communication can get complicated at the best of times, add into the mix keeping a consistent and continuous experience for your customers, without the right software, your staff may get into a muddle. Thanks to Xeno, you can communicate with customers from multiple channels such as Facebook, Twitter, Email without ever having to leave the app, helping to increase efficiency and allowing you to quickly resolve customer problems.
File Sharing
Quickly and easily share files with staff and customers. This can help your agents collaborate like a well-oiled machine and improve your customers' experience. This function is bi-directional in Xeno, you can share any file type including audio, compressed, images and more.
Wrapping it Up
Xeno can be a sturdy compass to help you navigate the customer service wilderness. In addition to helping you stay organized, it has a host of features to help you optimize your business including a range of analytics to keep an eye on what works for you and what doesn't, post-chat surveys to listen to customer feedback and 1-1 screen sharing and video calls to provide a range of solutions for your customers.