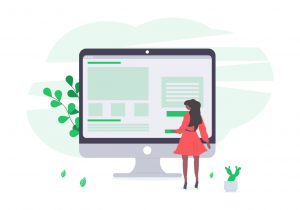 Have you abandoned a purchase online because the process just seemed too complicated? Maybe you didn't know which button to follow, or couldn't even find your cart? 
The power of an awesome user experience is real. A well-designed website that's optimized to give a smooth user experience could help increase the number of your website visitors and improve conversions from interest to purchase. It is also key in retaining existing customers. A bad user experience, on the other hand, is likely to deter customers and negatively impact your brand's reputation.
Here are some tips that could help to give your customers a great experience when using your website:
Make Your Website Responsive and Mobile-friendly
In the modern world, potential customers aren't just viewing your website on desktops, almost 51% of global web traffic is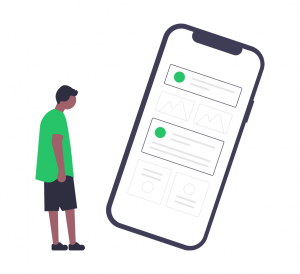 generated from mobile devices. You may have an epic looking site with a smooth user interface, but if it isn't optimized for mobile then you already lose more than half of your visitors' confidence. It is then important to make sure that your site is responsive for the device it's viewed on.
Clean Design
There are a number of benefits to having a clean website design. It can make it easier to scan and avoids confusing people with lots of different navigation options.
Optimize Page Speed 
First impressions count, and a slow loading site can make your business look bad and frustrate potential customers all at the same time.
Testing
As with all things in the digital marketing realm, it's important to continually AB test to find what works and what doesn't. There are lots of apps out there to help you out, such as those that show you heatmaps of customer activity on your site.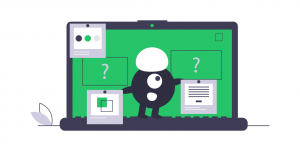 Clear CTAs 
This is an essential part of having a clean design. A site that is loaded with multiple CTAs may result in users clicking on less, not more. Keeping your CTAs separate, giving them their own space and using clear wording and branding can help them to stand out on the page, keep things simple. 
User Experience and Xeno
Xeno's live-support software has a range of features that can complement your already epic customer experience. It is user-friendly and features a clean, professional design that's easily customizable. It also offers conversation continuity that will send messages by email to your customer if they get cut off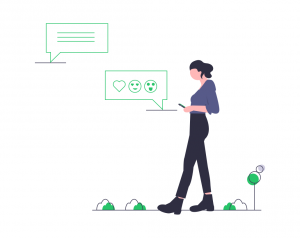 mid-conversation, post-chat surveys so you can check what your users think of your UX, and an analytics section allowing you to see what you are doing right (or wrong)!  
Wrapping it Up 
A great user experience is similar to a well-designed shop. If it's hard to navigate and people can't find what they want then you could be losing money, even if your product is next-level. Hopefully, these tips will help to get you started with optimizing your UX and don't forget to make use of the benefits of Xeno live response for that extra edge.