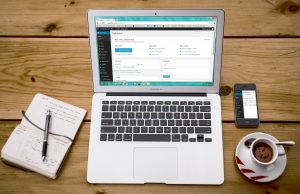 You may have been told countless times by social media consultants, adverts or emails in your inbox that you should be posting blogs to promote your business online. But do you know why? And did you know that pairing a content strategy with live support software could be a match made in heaven?
Blog posts can support your business at all stages of the funnel, they can build brand awareness, build trust with potential customers and help to make sales when you get there. Let's take a closer look:
Benefits of Blog Posting
Building Awareness
Blog posts can be a great way of getting your business name out there. If people have a certain issue and your content comes up on a Google search or they see it on social media they are now aware that you exist, a good start! 
Building Trust
In the modern world, you need to build trust in your brand to push leads to take action and take them from interest to purchase. Customers want to see that you are genuine, that you understand their pain points and you know how to solve them. Blog posts can be a powerful tool for this. Informative articles that add value can be especially good here.  
Demonstrating Authority 
Showing that you are knowledgeable in your business area also helps to build trust, push leads to take action, and may persuade customers to choose you over competitors. You can use blogs to talk about your experience in the industry, how you have helped others, and how you got to where you are today.
Search Engine Optimization (SEO)
A well-planned content strategy could help to improve the visibility of your company's website overall on Google and also help individual blog posts to rank well, all increasing the organic traffic that visits your page, increasing the number of people that you could take from interest to purchase. 
Blog Posts and Xeno
Placing a live support chatbox on your blog page could have a number of benefits:
If one of your content marketing goals is to collect email addresses from leads, doing this in a live 1-to-1 conversation can be a great way to make potential customers feel special and build trust from the start.
Visitors to your site may have questions about your product, again, a real-time conversation with your staff is a great way to get to understand their needs and offer

a personal service,

hopefully increasing the chances of making a sale, plus enhancing your reputation as a business. 
Are you Content with Your Content Strategy?
Xeno is full of features that can help to get you using content marketing and live support software together with maximum efficiency. Our professional finish chatboxes stand out on your website without being overpowering, a self-powered CRM keeps all contacts organized from every stage of the funnel and a range of analytics helps you to monitor what you are doing right and wrong. Get started with Xeno today.