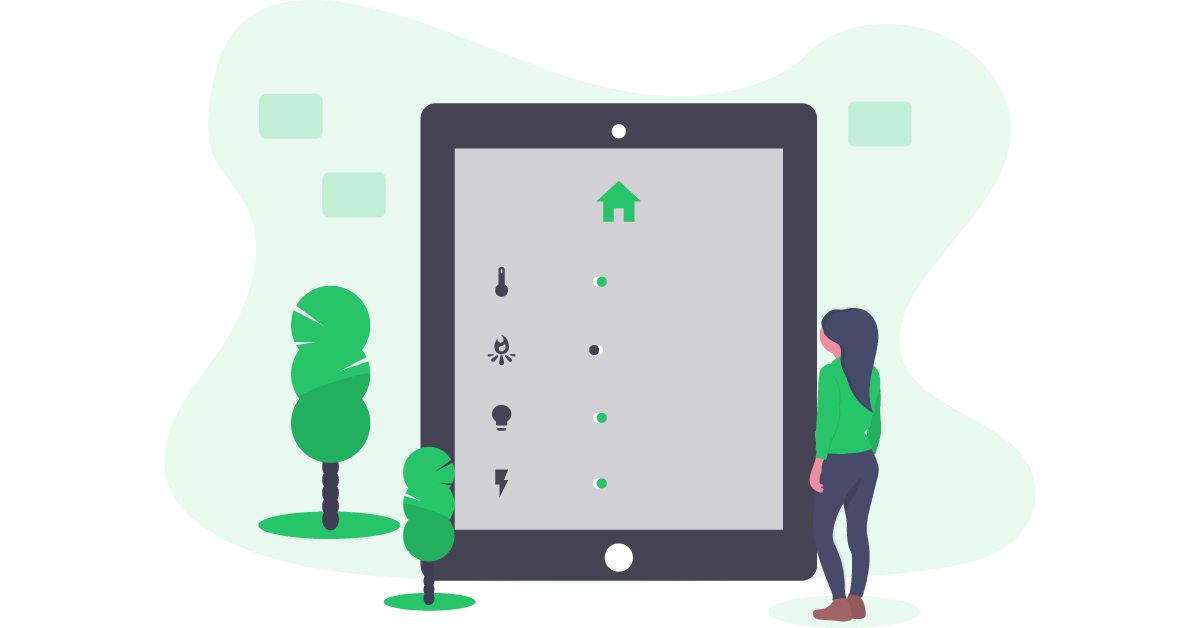 There's no better feeling than feeling welcome, whether it's somewhere you barely know or your own home. 😍
Because we believe your chatbox should be much more than just a messaging tool, we have gathered everything related to your customer communication in a single place that we have dubbed "Chatbox Home Screen". This is displayed automatically in your chatbox as soon as a contact opens it. It's the first thing your contacts see and acts as a welcoming page for them.
You can customize your Chatbox Home Screen with what we call "Cards". No need for your contacts to switch between web pages anymore: they can now message your team, look up questions, book meetings in a few clicks, keep up to date on what's happening and call you directly.
Here are some of the Cards you can add to your Chatbox Home Screen:
The Help Center Card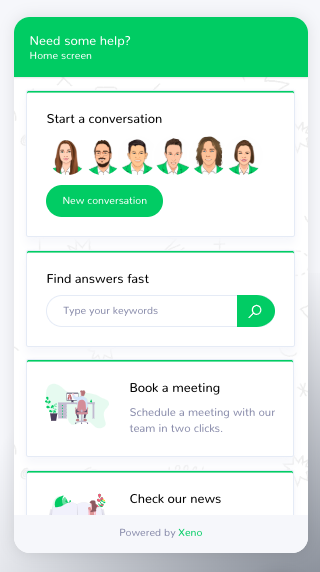 Your Help Center is a page made up of short articles providing answers to your leads' and customers' frequently asked questions.
You can use this card to allow your contacts to live-search your knowledge base and find answers to their own questions via the Chatbox.
The Meetings Card
Do you wish there was an easy way to schedule meetings with your leads and customers, without the annoying back-and-forth emails? Thanks to our Meetings card, there is! It allows your contacts to schedule any kind of meeting with you straight from your Chatbox Home Screen. Tell Meetings your availability preferences and it will do the rest, taking into account your timetable and scheduled events!
The Newsletter Card
This card helps you engage your contacts by allowing them to subscribe to your newsletter in less than two seconds (does it even take you that long to type your email address?) Like everything else in Xeno, new email addresses will automatically be added to your Xeno contact list.
Play your cards right!
Once again, we push the boundaries of external communication to bring you closer than ever to your leads and customers. Match your chatbox with your brand image thanks to infinite Card combinations.
The whole Xeno team hopes you will enjoy this amazing update and that you'll make good use of your Chatbox Home Screen! 🎉
​PS: If you have any suggestions about new Cards, please just live chat with us and we'll see what we can do! 😁