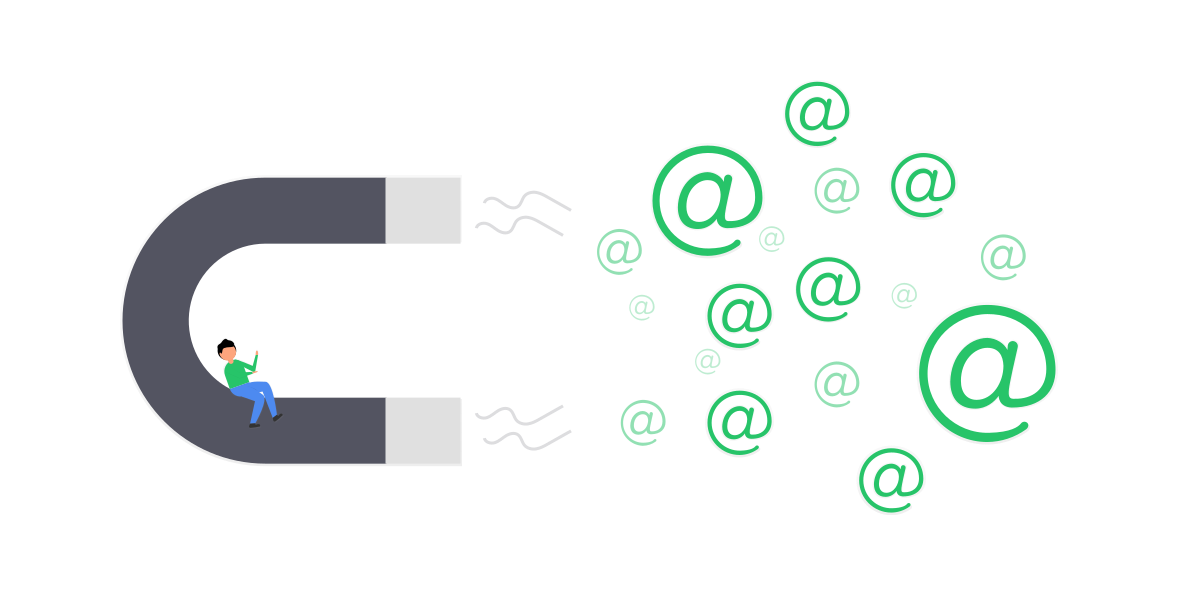 For many businesses, lead generation is a very big problem. If you wish to be successful in business in 2020, you must find a way to use lead magnets effectively to make lead generation easier and attract the right leads to your business.
That is why in this article, I will be sharing with you a few things you need to look out for when creating lead magnets this new year, so that they would do a better job of turning your visitors into leads, then turning those leads into paying clients or customers.
Before we look at the changes you should make, let us get a basic understanding of what lead magnets are.
What Are Lead Magnets?
As the name implies, lead magnets are materials that are used to attract leads or potential customers.
In this world, nobody wants to give without first receiving, so if you are in business, you must be willing to give a little gift before your lead can give you his trust or money.
If you are thinking that by just being a good, honest and efficient businessowner you can attract clients, remember this: while customer service excellence is a strong strategy to ensure customers stay loyal, you won't have many customers to start with if you don't have good lead magnets that draw them in.
With that said, let us look at some examples of good lead magnets you should focus on if you are looking to attract leads online:
Free e-books
Video course
Cheat sheet
Audio training (podcast)
Now that you understand a bit about what lead magnets are and why they are important, let's dive into the changes you should make this new year so that your lead magnets can draw more customers in effectively.
It Should Be About A Single Topic
The more specific your lead magnet is, the better it will work in turning visitors into leads. When a lead lands on your website, they usually have a problem they hope you can solve for them. Your job is to take that very pressing issue and create an effective material around it.
Do not try to address many issues in one lead magnet. Look for a big issue and tackle it.
It Should Provide Attractive Benefits
You need to put in all your effort to sell your lead magnet to a prospect. By "sell", I do not mean you collect money for it. What I mean is, you should try to make it very convincing, so that your lead has no other choice but to acquire it.
Write amazing copy showing all the benefits they get by downloading it, even if all they have to do is give you their email address. Make it a no-brainer, and you will get more leads from it.
It Should be Short and Actionable
The goal of creating lead magnets is not to create academic material that your leads will use in college. There are many libraries out there for that. When creating lead magnets to attract leads online, bear in mind that many people on the internet are lazy and have short attention span, so they'll respond better to a 3-page e-book showing them a short way to get a clearer skin in 30 days or less than a 245-page e-book on skin biology.
It Should be Immediate
Work on creating a system that will provide your lead with the lead magnet immediately. If possible, provide instant download links on your website as soon as they provide their email address instead of making them go to their email to get the link to their newly claimed material.
A quick, immediate response to their questions could also act as a good lead magnet, and this can be achieved through the use of live chat, a service that offers quick response to leads in real time. You can get started with Xeno live customer service today by clicking this link.
A Magnet is Meant to Attract Within its Magnetic Field Alone
Always remember, to get the right leads for your business, you must work within your niche. Create ultra-specific materials for your target audience and you will attract every single lead related to your niche.
Don't be too greedy that you create material for people for people outside your niche. This will make people to see you as a jack of all trades who has mastered nothing.