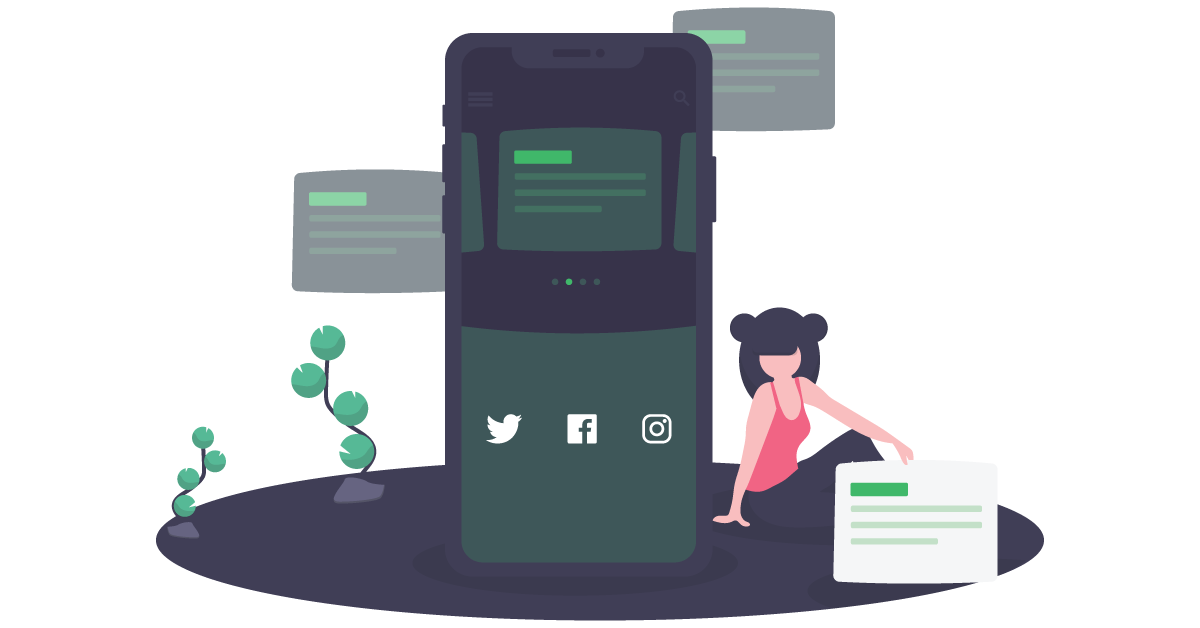 Generating leads is a great way to get potential customers, especially when you use social media to do so. So many people are on social media that it is an untapped audience full of potential leads. So, why not take advantage of this resource?
Generating leads is all about collecting potential customers' information. The best way to do this on social media is by giving your audience something worth giving their information over for. Once you do this, it is as simple as giving them a way to do so.
Here are some quick and easy ideas for how to generate leads on social media:
Host a Sweepstakes or Giveaway
Who doesn't love free stuff? One of the quickest and easiest ways to get someone to give over their information is through the potential to get something for free.
You can do this through landing pages and other forms of collecting information. Not to mention, it's a great way to see a large amount of traction fast, especially if you make a rule for entering that they have to share or tag a friend.
Promote Lead Magnets
Lead magnets are very popular ways to get contact information from your target audience. Things like free e-books, checklists, or other helpful materials are also great for getting people to give you their contact information. As long as you are providing some kind of value to your audience, they will want to sign up.
Polls and Surveys
Polls and Surveys are great ways to get somewhat personal information from your audience, like their preferences. Your audience will love these because they love it when businesses ask for their input. They feel that they are hands-on with what they are consuming and therefore, have a say in the final outcome.
When you conduct a poll or survey, you will notice a spike in leads. This is also a great form of customer relationship management as you are reaching out to current and past customers, as well.
Another great way to offer a poll is through Xeno's post-chat survey feature. This allows you to automatically send a survey when a conversation with your lead is over. You can use this to gather insight and promote even better customer service.
Paid Ads
While paid ads aren't always an option for businesses on a tight budget, they can be helpful. Using a paid ad to advertise a platform to get contact information can help increase the amount of leads you get.
If you are running a giveaway or promoting a lead magnet, try running an ad for it because it will increase the amount of people it reaches and possibly even the amount of leads you get.
Now, Get to Generating!
Once you learn how to generate leads on social media, you can begin to expand your audience and customer base. Not only will you get potential customers by doing so, but you will also be actively practicing good customer relationship management and that makes everyone happy!