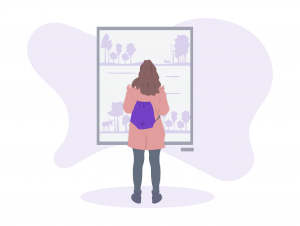 Standing out from competitors online can be very challenging. However, there are ways to get ahead of the game. Creating a high-converting landing page can definitely bring in some quality leads. Indeed, to separate your business from others, you need to offer something valuable to your prospects via your landing page.
Create interest and excitement and your landing page will become an incredible lead magnet!
Why Is a Landing Page so Important?
A landing page is critical to your business as it can drive an insane amount of traffic to your website. The ultimate idea behind a landing page is to collect data on visitors. For example, your landing page should offer something valuable to your prospect in exchange for them entering their email. It's a win-win for both of you. They get a free product, service, or information and you get to build your email list.
How to Generate Leads with Your Landing Page
Throwing up a landing page with no effort just won't work out. You need to put some thought into it. Think about your industry and what could help your prospects. What is going to get them excited to enter their email? You won't be able to collect data on visitors if you're not giving them something unique and valuable for their benefit.
For example, say you are a veterinarian and you're looking for some new customers, you could have a free "Top 10 Checklist of How to Keep Your Pets Healthy" or a free eBook called, "Get Rid of Fleas for Good"—both of those would attract your target audience.
Some ideas of free content for your landing page are:
Free Trials
Free Checklist
Free PDF
Video Training or Webinar
Free 30-Minute Call
Free eBook
Swipe File or Template
Quiz
While this inbound technique allows you to get many qualified leads easily, you can combine it with a slightly different method which consist in being proactive to fully optimize your landing page.
Initiating Contact Through Your Landing Page
Once your prospects get to your website, they can be greeted by a website customer chatbox. Including a chatbox to your landing page can be very useful to initiate contact and collect data on your visitors. If you fear that your team won't be able to handle all the live conversations, you can get the help of a chatbot.
Chatbots are all the rage right now—and that's because they work. Your customers can interact with the bot while you work on other important parts of your business. Your bot can act reactively (by answering your leads' and customers' questions) but also proactively. Indeed, you can create auto-messages that will be sent to your visitors according to customizable rules (time spent on the page, country of the prospect, etc.).
Sometimes, potential customers leave because of something the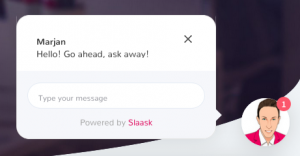 y need help with or can't find. Website customer chatbox options can save you that missed sale by displaying this kind of reassuring phrase: "Need help with something? Happy to help!". It's a great way to keep people on your page and engage with your leads.
Prepare for Landing!
Creating a converting landing page doesn't have to be overwhelming. By following the above tips, you can learn how to generate leads with an incredible lead magnet of your own and rack up sales.